Wednesday, January 12, 2022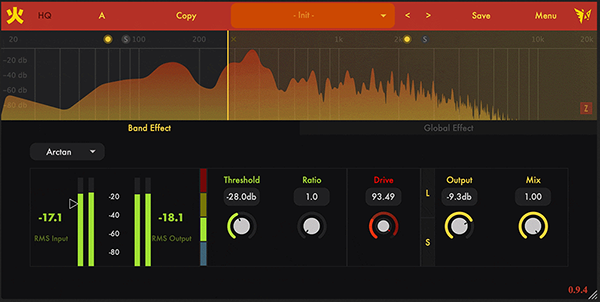 "Fire" is a multi-band distortion plugin. It supports preset save, multi-band distortion, downsample, eq, etc.







Pre-release version 0.9.4 of Fire adds 4 new distortion functions, a bypass for the compressor, width, filter and downsample, solo buttons, and some more improvements.
Features
Sound shaper with different distortion functions, rectification, and bias to shape your sound.
Compressor for each band to compress your sound. Click the VU meter graph to see details of the RMS level and compression value.
Stereolizer for each band to compress the sound and make it wider.
Link the output value with the drive value to automatically decrease the output if you turn up the drive value.
Automatically adjust your volume when it gets too loud, just like Sausage Fattener.
4x oversampling to reduce aliasing distortion.
EQ with lowcut, highcut and peak controls.
Downsample to distort your sound by reducing the sample rate.
Preset management with save/load and import functions.
A/B mode to compare the effect.
WINDOWS
MAC

Add comment
Fill out the form below to add your own comments