Tuesday, January 11, 2022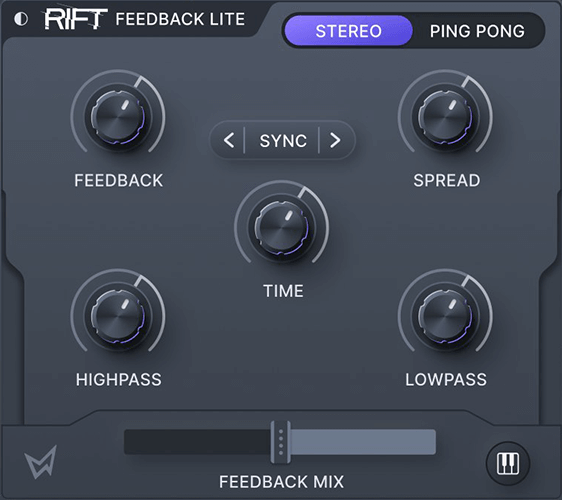 Explore the Unique and Unpredictable Capabilities of Feedback. Tune the physical modelling feedback to the key of your track with preset scales, select whichever notes you want, or use it as a MIDI effect that can be played like an instrument.



Dial-in your sound with tuned resonators, comb filters, and various synced delay modes. The UI is equally flexible with beautifully designed dark and light modes.

Features
Gorgeous physical modeling feedback and delay.
Eight different modes covering resonators, comb filters, and more.
Create melodic effects with easy-to-use pitch snapping.
Build huge spaces with stereo spread and ping pong mode.
Set the feedback frequency to key track along to incoming MIDI notes.
Beautiful interface with dark and light modes.
WINDOWS
MAC
MANUAL

Add comment
Fill out the form below to add your own comments